Our calling: Change the course, change the world.
The spirit of Libélula has always kept us constantly heading towards a sustainable future and today, more than ever, we know that sustainability is the only solution to the systematic problems humanity faces.
The environmental crisis generated by the rise in greenhouse gas (GHG) concentrations in the atmosphere; the degradation of natural resources, ecosystems and biodiversity; as well as inequity and social disconnection, puts the stability and continuation of human life on earth at risk. To us, every challenge is an opportunity to transform and, to actually transform the world, we must change our course first.
This is the reason why Libélula was born in 2007, in the light of a great dream: to connect the key transformation stakeholders in order to face the global challenge that is climate change and work together for a world with zero emissions, zero waste, zero poverty and with 100% of ecosystems restored, where human beings coexist in harmony, within the limits of the planet. Find out more about how we contribute to these objectives in our environmental and sustainability policies.
---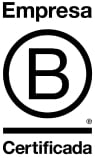 In 2015, we became a Certified B Company
To us, being a Certified B Company validates our triple impact business model and shows our commitment to contribute to the solution of the great social and environmental problems.
---
---
Why "Libélula"?
Libélula started as a dream of transformation: a dream without a name, until a dragonfly came into what used to be our first office then.
This event awakened our curiosity and, after researching more about this species, we discovered that dragonflies (Libélula in Spanish) can take flight quickly, have a 360° vision and can be found in all regions and climates. Furthermore, they play a key role in mantaining the balance of the ecosystem it lives in, and they symbolize the link between nature and transformation for several cultures. This is how our dream finally had a name: Libélula.
---
Our history
We ratified our commitment!
2020
We got our third certification as a B Company! We got 106 points, 16% more than our last score in 2017 and 29% more than our first certification in 2015. We are 25 points away from being among the best B companies in the world.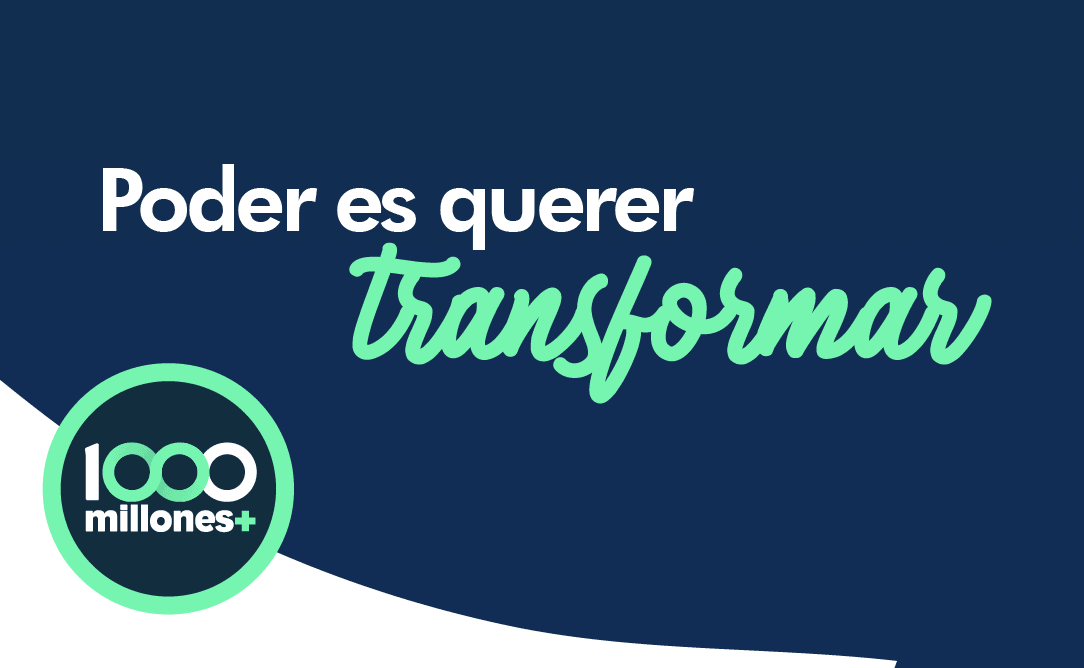 Corporate transforming actions
We are a group of +1000 million leaders from the private sector in Latin America who lead transforming actions for the common good.
2019
We scaled up our impact
Through our nexos+1 platform, we started an alliance with UNEP DTU Partnership to foster greater climate actions in the Latin American private sector, gathering information and communicating cases of success, as well as promoting methodologies to measure their impact on the reduction of greenhouse gas emissions. 
2018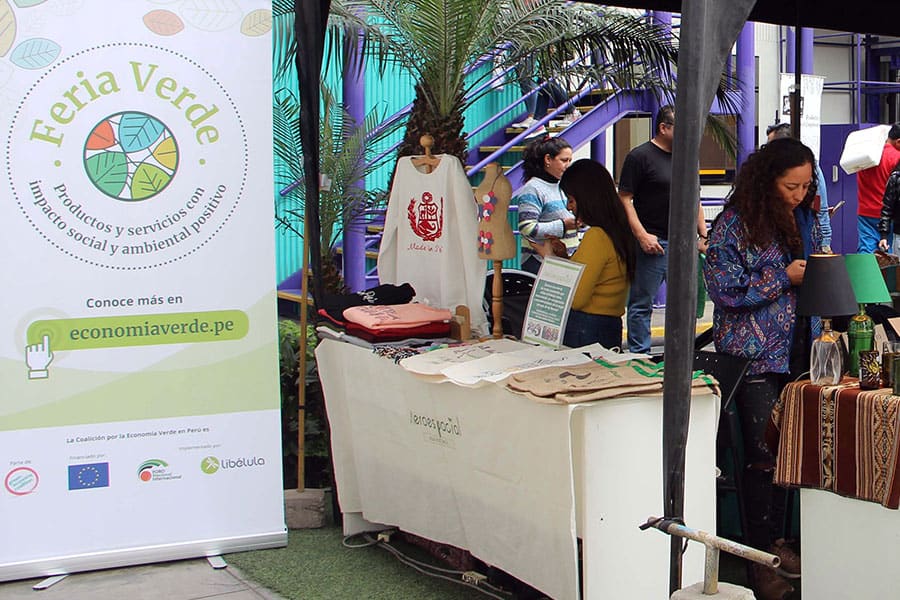 We promoted green economy
As part of the Green Economy Coalition, we implemented the Green Economy platform, which currently gathers +200 triple impact SMBs in order to promote them as a force capable of accelerating the transition to a more inclusive, sustainable, high-impact economy. 
2016
2015
We created links to climate action
In 2015 we decided to create nexos+1, an inspiring purpose-driven space to gather the main stakeholders in climate action and sustainability with a mission in common: to create links that accelerate the transition to a low-carbon, climate-resilient economy. 1500 people and 300 public and private companies have participated.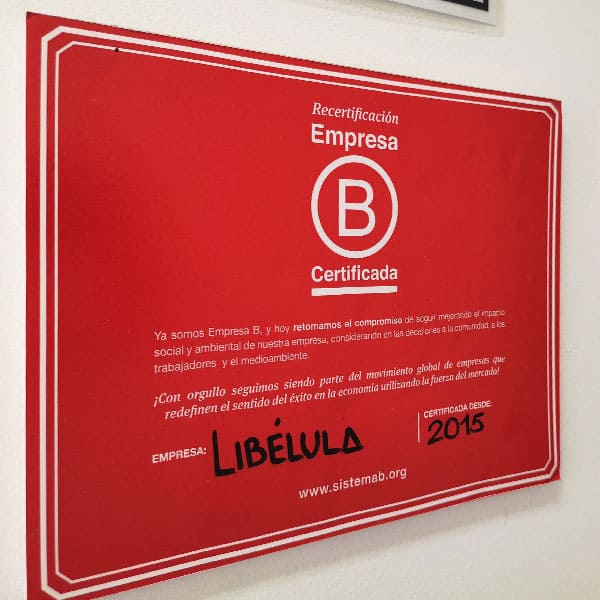 We committed to become a B Company
In 2015 Libélula got its first certification as a B Company and, since then, it has not stopped improving its score every year. From that point on, Libélula has been an active promoter of B companies. Our general manager, María Paz Cigarán, is a board member of Sistema B in Peru.
Find out more about Sistema B Perú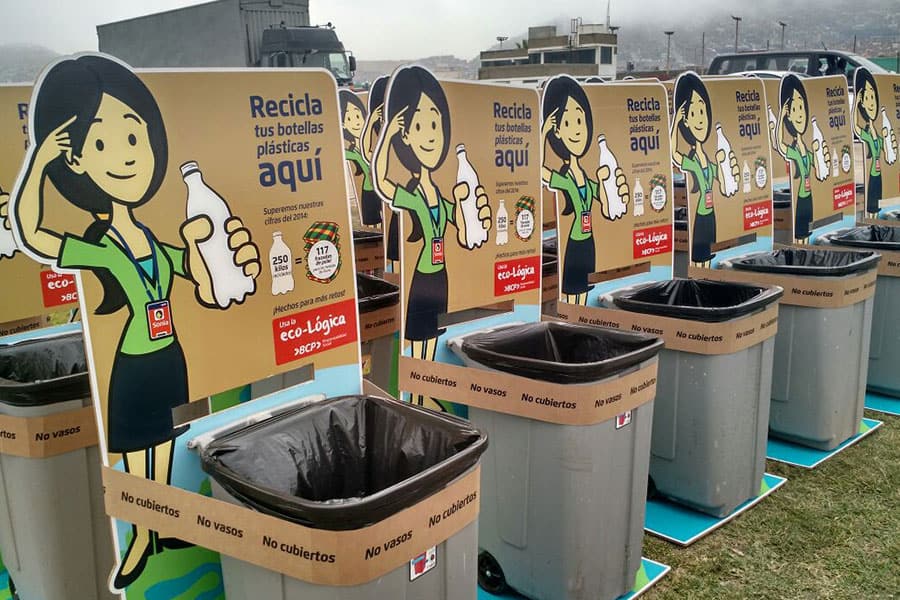 Rise of the private sector
We witnessed how the sustainability approach expanded in our country. We had the privilege of helping companies like BPC, Pacífico and Credicorp take their first steps towards sustainability, and their core businesses become more and more committed.
2014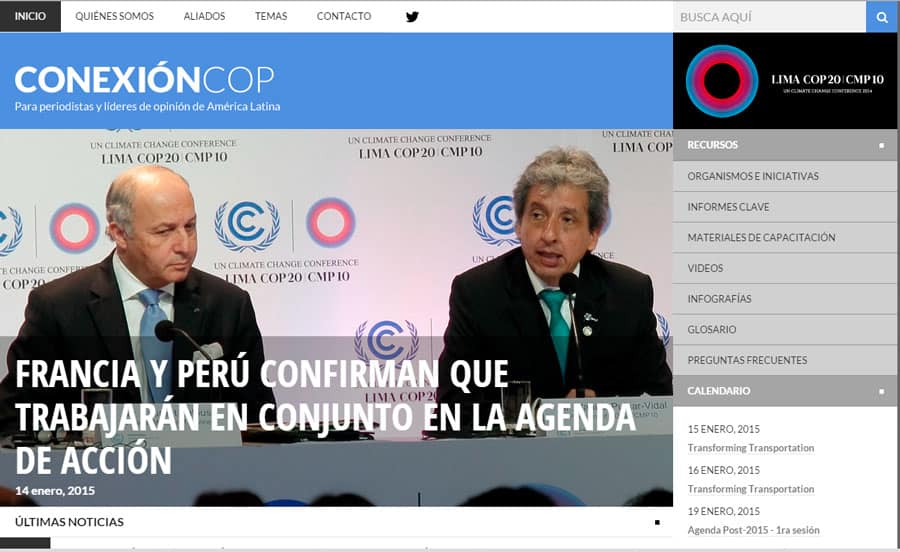 The media and climate change
Since its inception, Libélula has had close communication channels with the main media in the country and Latin America. In ConexionCOP —our platform created in 2014— we have simplified the communication of processes related to climate negotiations, facilitating the work of opinion leaders from Latin America and the Caribbean.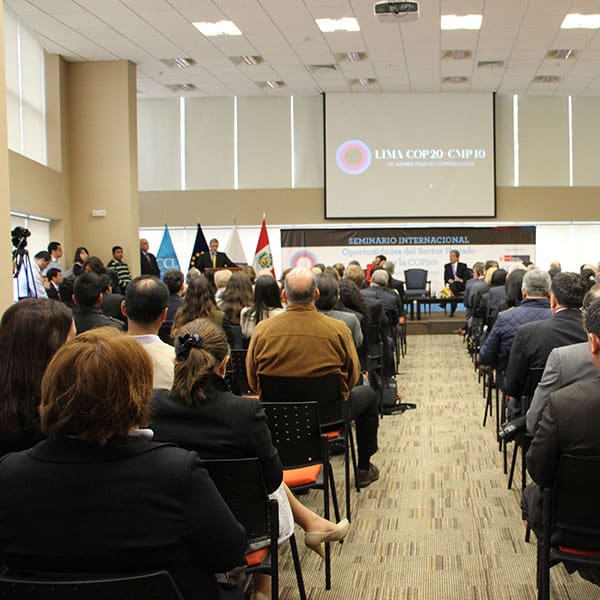 We had the privilege of participating in the Paris Agreement process
We had the privilege of participating in the Paris Agreement process. We supported the COP20 negotiations in Lima from up close, and we were present at the COP21 in Paris, informing decision makers through ConexiónCOP and sharing "Time Machine" —our cultural intervention for citizens— to show others the history behind climate change.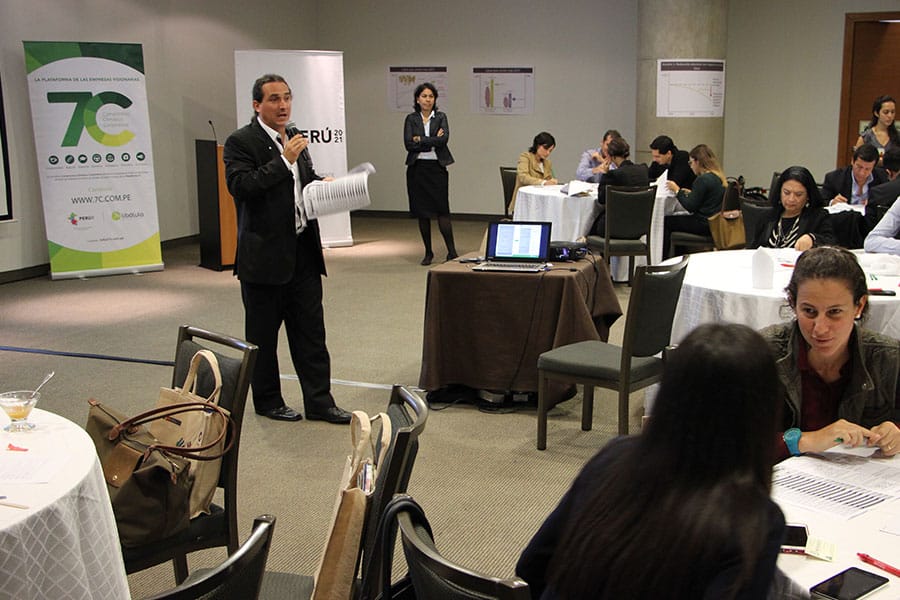 7C
In alliance with Perú 2021, we created the Corporate Climate Commitment platform, an initiative that revolves around the commitment of the private sector and its maturity level in issues related to climate change. It shows how the private sector plays a major role in facing the challenge and its commitment to the new paradigm of low carbon emission development.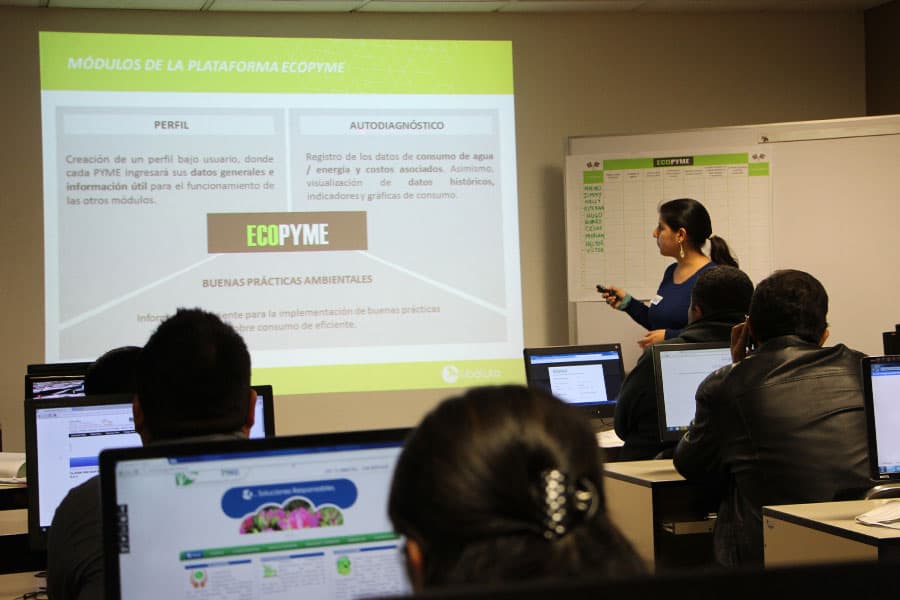 Ecopyme
Knowing that there are many SMBs in Peru seeking to become more profitable, we created a platform on Environmental Best Practices for them.
Ecopyme is a tool where companies can register and monitor their energy and water consumption throughout time, discovering opportunities for efficiency. Likewise, it gives recommendations on technology and standard practices to reduce the consumption of said resources, which generates economic savings.
2010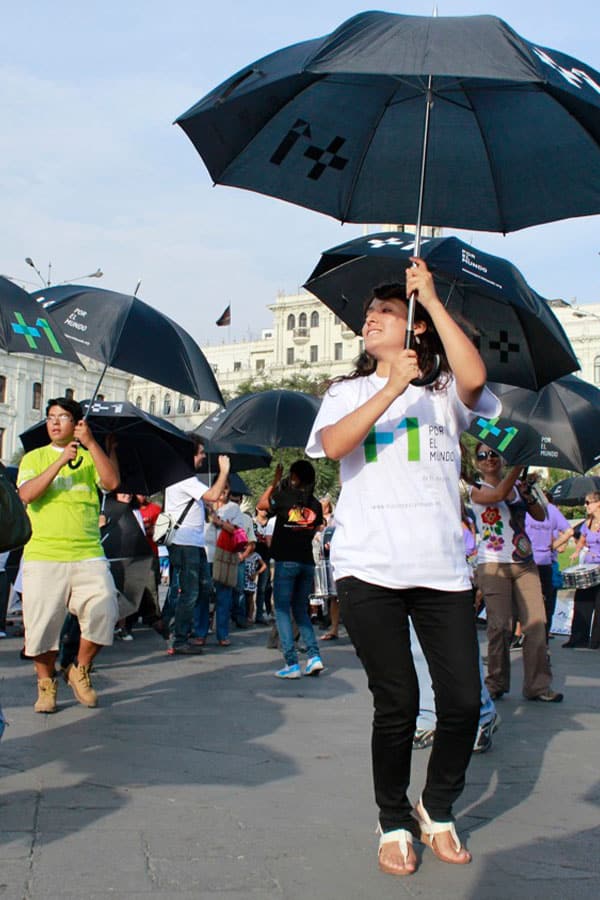 We committed to Young Leaders for Climate Change
Thanks to SDC, we developed the first Peruvian movement of young people for climate change. Under the umbrella of the +1 global campaign, we promoted a series of projects with the +1 brand, which resulted in training champions for sustainability who now contribute from the private and public sectors, as well as the civil society.
2008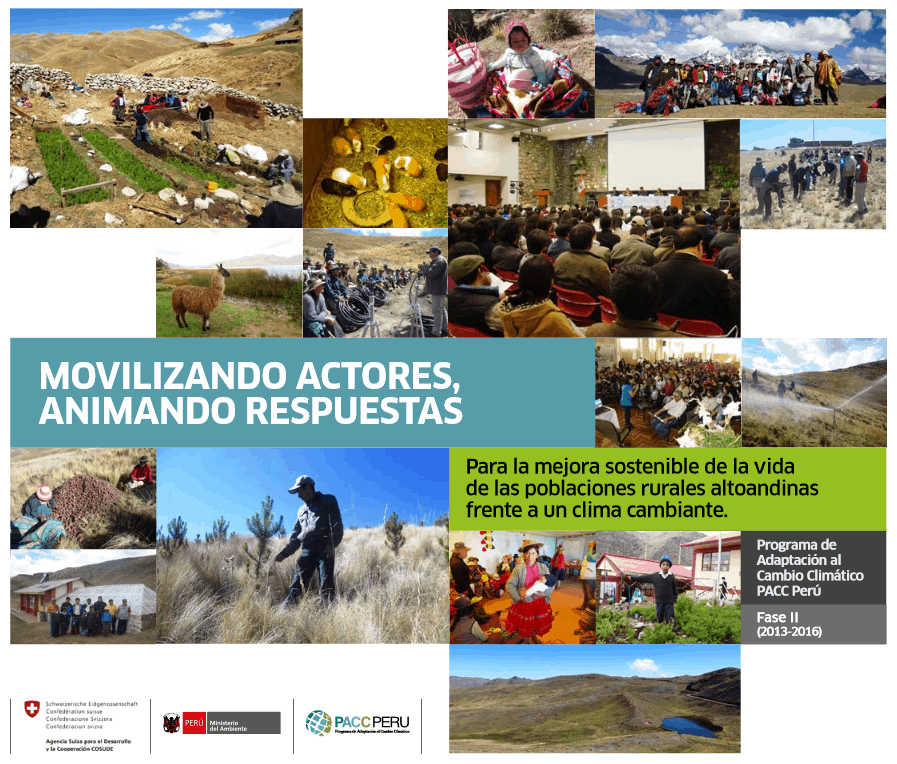 We contributed with the national process for climate change adaptation through the PACC Peru project
We built capacities for climate change adaptation in the Andes. PACC sought to strengthen the capacities of the population and public and private institutions to face the effects of climate change, and thus reduce their vulnerability in a planned manner, particularly in rural areas. This was done through adaptation strategies, policies and measures based on solid knowledge and learnings that allow them to have an influence in the public policies of the country and international negotiations on climate change. 
2007
We resolved to become a real consultancy
Although our beginnings in 2007 were humble, our purpose remains the same until today: we committed to build a rigorous methodology, complemented by a creative high-impact approach. The evolution of Libélula is the result of the passion and love we have had for it since its inception.