Lunes, 1 de noviembre (WORLD LEADERS SUMMIT)
Catalysing our Net Zero Future: working with people to take action on climate change
While systemic government action is critical to our low carbon transition, people also want to know what they can do to take climate action. To effectively and fairly tackle climate change citizens must be engaged and have access to information that can support them to take action. This session focuses on the potential for people […]
Organizan: Climate Outreach (information network) and CAST (Centre for Climate and Social Transformation)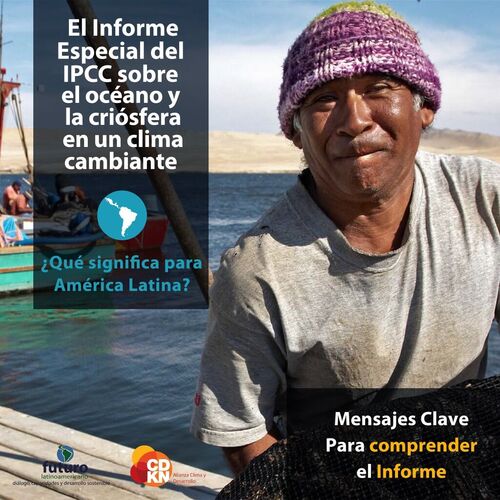 Catalysing our Net Zero Future: working with people to take action on climate change
While systemic government action is critical to our low carbon transition, people also want to know what they can do to take climate action. To effectively and fairly tackle climate change citizens must be engaged and have access to information that can support them to take action. This session focuses on the potential for people […]
Organizan: Climate Outreach (information network) and CAST (Centre for Climate and Social Transformation)
Martes, 2 de noviembre (WORLD LEADERS SUMMIT)
Be part of the solution: How research and innovation is tackling climate change
Talented people with bright ideas in the UK's research and innovation system are coming together to drive a new green industrial revolution. This revolution is powered by collective expertise and the determination to achieve net zero carbon emissions, live more sustainably and ultimately tackle climate change. The UK's scientists, researchers and innovators, supported by UKRI […]
Organizan: United Kingdom Research & Innovation (UKRI)
"Unlocking the nature/net zero balance" – exploring the twin challenge of tackling climate change while preserving and enhancing our natural environment
Nature is behind every drop of water that we consume, keeping us healthy and fed, powering industry and the economy. Our aquifers, lakes and wetlands provide us with water storage; our rivers and streams convey water along vibrant wildlife corridors; while our coastal saltmarshes serve as both a natural barrier against storms and as a […]
The Economics of Climate Change
Oxera, Europe's foremost economics and finance consultancy, will bring the Economics of Climate Change to life through the film lens as we hear from six guest CEOs and founders of some of the fastest-growing start-ups that are tackling the climate challenge. A short film will show you what investors, economists and GreenTech start-ups are doing, […]
Organizan: Oxera Consulting LLP
Reporting from the Front Line: Telling the stories of climate change
What is the role of factual, current affairs and news programming in telling the stories of climate change? With such a powerful platform to educate and inspire, how do broadcasters make global climate change stories relevant to audiences? Can you report the challenges our planet faces without overwhelming or demoralising viewers? And how can broadcasters […]
Organizan: BBC, ITV, Channel 4, Sky, STV In Association With Albert, Supported By Natural Capital Partners
Miércoles, 3 de noviembre (FINANCE)
The insurance industry: climate leaders or climate laggards? Launching the 2021 Scorecard on Insurance, Fossil Fuels and Climate Change
On Finance Day at COP26, the Insure Our Future campaign will host an event presenting how the finance industry, specifically insurers, can stop supporting fossil fuels and accelerate the clean energy transition. Speakers will release the 2021 Fossil Fuel Insurance Scorecard, providing the latest assessment on the shift of the insurance industry away from underwriting […]
Organizan: Insure Our Future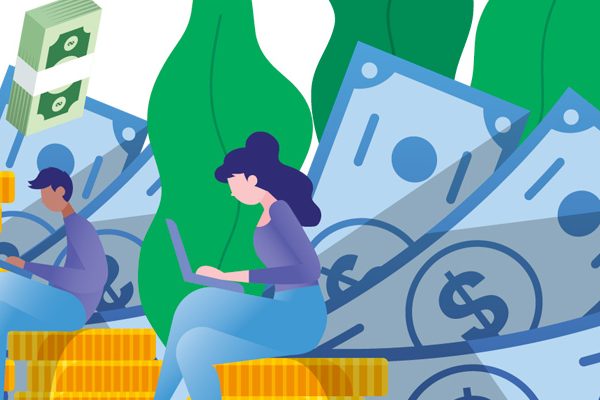 Pensions with impact – Adopting a transitional mindset for a better future
Investors have the power to drive solutions to climate change and support a transition to a net-zero carbon world. With 1% of pension savings across the 37 OECD countries representing US $320 billion, there is great potential for pension schemes to capitalise upon investment opportunities that have positive impact and drive the transition to a […]
Organizan: Impact Investing Institute
Mobilising Equitable, Just and Gender-Sensitive Climate Finance
As the University for the Common Good, Glasgow Caledonian University has adopted the Sustainable Development Goals as a framework for its research strategy. Its flagship Centre for Climate Justice is committed to addressing the overarching objective of the SDGs of 'leaving no one behind'. This event will shine a spotlight on the need for Advancing […]
Organizan: The Centre for Climate Justice Glasgow Caledonian University
How your wallet could save the world
Your money is so powerful. It could help tackle the climate crisis or fan the flames. It's one of our biggest weapons in the fight against the climate crisis, and it's time people unlocked that hidden superpower to build a better world. Take pensions. Make My Money Matter's research shows that having a green pension […]
Organizan: Make My Money Matter, Count Us In and WWF-UK
Women in Finance Climate Action Group: practical steps to deliver finance for climate action and gender equality
Women and girls are hit hardest by climate impacts around the world. They are also hugely under-represented in climate negotiations. Join Aviva CEO Amanda Blanc as she convenes the Women in Finance Climate Action Group – a collective of women leaders from around the world – to set out how we can tackle the connected […]
Fixing finance from the ground up – making Indigenous voices count in the fight to stop deforestation
An event bringing together Indigenous communities, financial leaders, and policy makers to find solutions to the deforestation epidemic. There is no end to the climate crisis without stopping tropical deforestation. Our forests are our key ally if we're to keep to our climate goals. In 2020 the tropics lost 12.2 million hectares of forest cover. […]
Organizan: Global Witness and Global Canopy
Jueves, 4 de noviembre (ENERGY)
Covid-19: what has it meant for the people, the planet, and the future of off-grid energy access?
The panelists, the top off-grid sector experts and players, will explore the impacts of the Covid-19 pandemic on provision of decentralised clean energy access in Sub-Saharan Africa and the Global South more broadly. They will discuss what the off-grid energy sector now needs to ensure the inclusive, resilient, and green recovery required for reaching climate-related […]
Commercial Buildings: A real asset in addressing climate change?
The built environment is responsible for c40% of global carbon emissions. Significant investment will be needed to decarbonise commercial buildings and make real estate assets resilient to the physical impacts of climate change. This event will provide an insight into the critical role that the commercial real estate sector plays in addressing climate change, highlighting […]
Organizan: Better Buildings Partnership
Business and Climate Justice: Empowering Women Through a Just Transition
Climate change is impacting all of us, but the severest and most immediate impacts are already being felt by the most vulnerable. The event will focus on the challenges facing women in the transition to a green economy. We will explore, among other areas, the issue of energy. As COP President, Alok Sharma, has said, […]
Organizan: Business Fights Poverty
10:00 - 11:30 (Por confirmar)
Alcances de la Estrategia de Financiamiento Climático del Perú y el rol del sector público, sector privado y cooperación internacional en su implementación
Pia Zevallos, Libélula & DecarBOOST Project
Organizan: Ministerio del Ambiente del Perú (MINAM), NDC Support Programme, NDC Partnership
Indigenous peoples of the Amazon and climate change: new solutions for energy from the indigenous territories
Classified as "clean energy", large hydropower plants located in tropical forested regions may lead to significant carbon dioxide and methane. Running over human rights, profound impacts on biodiversity and traditional communities, violation of international laws and agreements and allegations of widespread corruption are some of the examples that have been observed about the construction of […]
Organizan: Rede de Cooperação Amazônica - RCA
Viernes, 5 de noviembre (YOUTH AND PUBLIC EMPOWERMENT)
Culture: The missing link
Across the world, artists and arts organisations are mobilising around the climate crisis and discovering a deeper connection to the planet. This in conversation event, hosted by Alison Tickell, founder and CEO of non-profit Julie's Bicycle, explores the vital role that arts and culture must play in climate transformation. The panel, composed of artists and […]
Organizan: Julie's Bicycle
Sábado, 6 de noviembre (NATURE)
Coastal Blue Carbon Panel – The vital role of mangroves for climate change mitigation and adaptation
Mangrove forests are the ultimate nature-based solutions for both climate change mitigation and adaptation. They capture and store carbon dioxide – coastal blue carbon – and they do this at rates far greater than most tropical rainforests. Protecting and restoring mangroves is a highly efficient and effective way to simultaneously reduce GHG emissions, and supporting […]
Monitoring the lungs of the world from space – what satellites reveal about carbon storage in the forests of the Earth
Trees are a key nature-based mechanism for delivering on Net Zero commitments to meet the 1.5°C global warming target in the Paris Agreement. The role of forests and trees is vital because of their moderating influence globally on carbon, their impact nationally for carbon accounting and locally for people's livelihoods. We have choices that can […]
How can STEM Women, Entrepreneurs and Youth Address the Global Climate Crisis? The International Network of Women Engineers & Scientists (INWES) is collaborating with Scottish Engineering and other partners to create a gender-inclusive global conversation about the role of the young in STEM addressing climate change. This hybrid (online, onsite, offline) event is for the […]
Organizan: INWES International Network of Women Engineers and Scientists
Not just for a rainy day: How to green your finance
Ever wondered what happens to your money when you're not looking? (Spoiler, there's a lot going on). Join our panellists as we demystify the often-baffling world of finance. Over the session, you'll learn how to take control of your savings, pensions and banking and ensure that they're working to create a greener, healthier and happier […]
Lunes, 8 de noviembre (ADAPTATION, LOSS AND DAMAGE)
Human Rights and Climate Impacts in Latin America
Participatory dialogue on the rights of vulnerable communities in Latin America due to climate change impacts. This space will short interventions from adaptation and loss and damage experts and grassroots advocates from Latin America. Speakers: Maria Alejandra Aguilar, Climate Justice Coordinator, Asociación Ambiente y Sociedad. Javier Dávalos Gonzalez, Coordinator of the Climate Change Program, Asociación […]
Organizan: Asociación La Ruta del Clima
Construyendo una visión de largo plazo en América Latina para la Acción Climática
Mas información proximamente.
Organizan: MINAM, Libélula, DecarBOOST, GestiónCC, LEDS LAC
The role of gender equality in decarbonising transport
This event will highlight the linkages between gender equality, transport and climate change, and examine the role of women in decarbonising transport. Speakers from national governments, including transport ministers, from international organisations, labour organisations, foundations and industry will share their commitments and goals in achieving gender equality through transport and climate measures. The event will […]
Organizan: International Transport Forum
Martes, 9 de noviembre (GENDER, SCIENCE AND INNOVATION)
Changing Consumer Behaviour
Meaningful action on climate change will only be achieved by the positive choices we choose to make – as businesses, governments, or individuals. Without changing our everyday actions, we will not be able to reduce scope 3 emissions. This panel will draw on evidence – from academia and consumer insights – to discuss how companies, […]
Technology and Data Are Key to Save the Environment
Can technology and data fight climate change? The answer is an unequivocal YES! They must. Come experience how artificial intelligence (AI), machine learning (ML), data analytics, cloud, 5G and IoT are being used to save the rainforests, protect the Great Barrier Reef, and drastically reduce the U.K.'s carbon footprint. Every two seconds, an area of […]
Miércoles, 10 de noviembre (TRANSPORT)
Accelerating Electric Mobility with green jobs and gender parity
The Bengal Chamber of Commerce and Industry (BCC&I) will present a 90 minutes curated programme in the Panel Discussion at COP26 on "Accelerating Electric Mobility with green jobs and gender parity" featuring:
• Kolkata's success story on E- vehicles in public transpor
• Green Solutions for the city- Case study of New Town Rajarhat, satellite […]
Organizan: The Bengal Chamber of Commerce and Industry
Speeding up the transport revolution
Join key global voices in policy, industry and civil society in a lively session organised by global movement Count Us In. Road transport contributes to 75% of the global emissions associated with transportation. It is a big driver of climate change and early deaths due to air pollution. Yet, many exciting clean, fossil-free, technologies are […]
Jueves, 11 de noviembre (CITIES, REGIONS AND BUILT ENVIRONMENT)
How buildings will play a role in fighting climate change. The right decision today, means a better tomorrow.
It's time for change. Our world is in a climate emergency, and we have a narrow window of opportunity to take control. Buildings and out-dated construction practices have contributed to this crisis, and we must quickly turn our new and existing buildings into climate emergency first-responders. Together we must bring an end to the building […]
Organizan: South West College
Construction: The Built Environment
Construction: The Built Environment and Construction Sector accounts for 38% of global Carbon Emissions: Come and learn how the Construction Leadership Council's Construct Zero industry-change programme is targeting the most impactful actions to mitigate this, leading the industry's charge to meeting the Prime Minister's 2035 Net Zero target. The event will be co-chaired by a […]
Organizan: Construction Leadership Council
Fix the economy to fix climate change: the role of the circular economy
We cannot fix climate change unless we transform the whole economy. The circular economy is a key part of the solution to tackle climate change and to fulfil the objectives set out in the Paris Agreement. In this session we will: – Explore how businesses can integrate the circular economy into their overall strategy and […]
Organizan: Ellen MacArthur Foundation
No more greenwash! The One Planet Standard – a new way for organisations to tackle the nature and climate emergencies
Companies and organisations know that they have to do something but many don't know where to start. The One Planet Centre will be outlining the newly launched One Planet Standard. Conceived in Wales, but applicable throughout the UK and beyond, the Standard supports the 'Wellbeing of Future Generations (Wales) Act 2015 by helping organisations – […]
Organizan: The One Planet Centre Community Interest Company
Financing the Sustainable Cities of the Future: What will it take to get there?
Trillions of dollars will be required in this decade to support cities build the low-emissions, resilient infrastructure necessary to mitigate climate change. However, cities face major capacity constraints in preparing and financing climate change mitigation and adaptation projects. Even before the COVID-19 pandemic, subnational governments struggled to access climate finance to promote the needed green […]
Organizan: Cities Climate Finance Leadership Alliance (Climate Policy Initiative), C40 Cities Finance Facility, GIZ, ICLEI – Local Governments for Sustainability, World Climate Foundation
How can we decarbonise our built world: lessons from experiments across the world
A panel discussion on lessons from the frontline of building decarbonisation innovation, and the role of energy data in achieving it. The panel will bring together speakers who are actively engaged in tackling this challenge from different perspectives and geographies. The event will see them present their findings so far, share lessons, and examine what […]
Organizan: Icebreaker One
Advertising A Good Life in 2030
What does A Good Life in 2030 look and feel like? SUMMARY Join us for the premiere of A Good Life 2030, a documentary exploring the link between advertising, consumption and climate change together with new adverts for 2030 created by top advertising agencies. Hear talks from the Co-Founders of Purpose Disruptors exploring the tensions […]
Organizan: Purpose Disruptors
Supporting multi-level cooperation for implementation of transport strategies in NDCs
This side event will focus on multi-level cooperation for implementation of the transport aspects of Nationally Determined Contributions (NDCs) at all levels of governance. It will highlight the EU's and other global actors' central role in supporting the coordination of different levels of government to accelerate NDC implementation through sustainable, low carbon transport. The focus of the event will be regional case studies highlighting different forms of cooperation to implement the transport aspects of NDCs from Latin America, Asia, and Africa, providing an opportunity for cross-regional peer learning. A publication on lessons learned from a recent GIZ peer-peer learning activity in LAC will also be presented.
Organizan: EUROCLIMA+, GIZ, AFD, MobiliseYourCity, SLOCAT